New nine at Pierz Golf Course rescheduled to open in 2025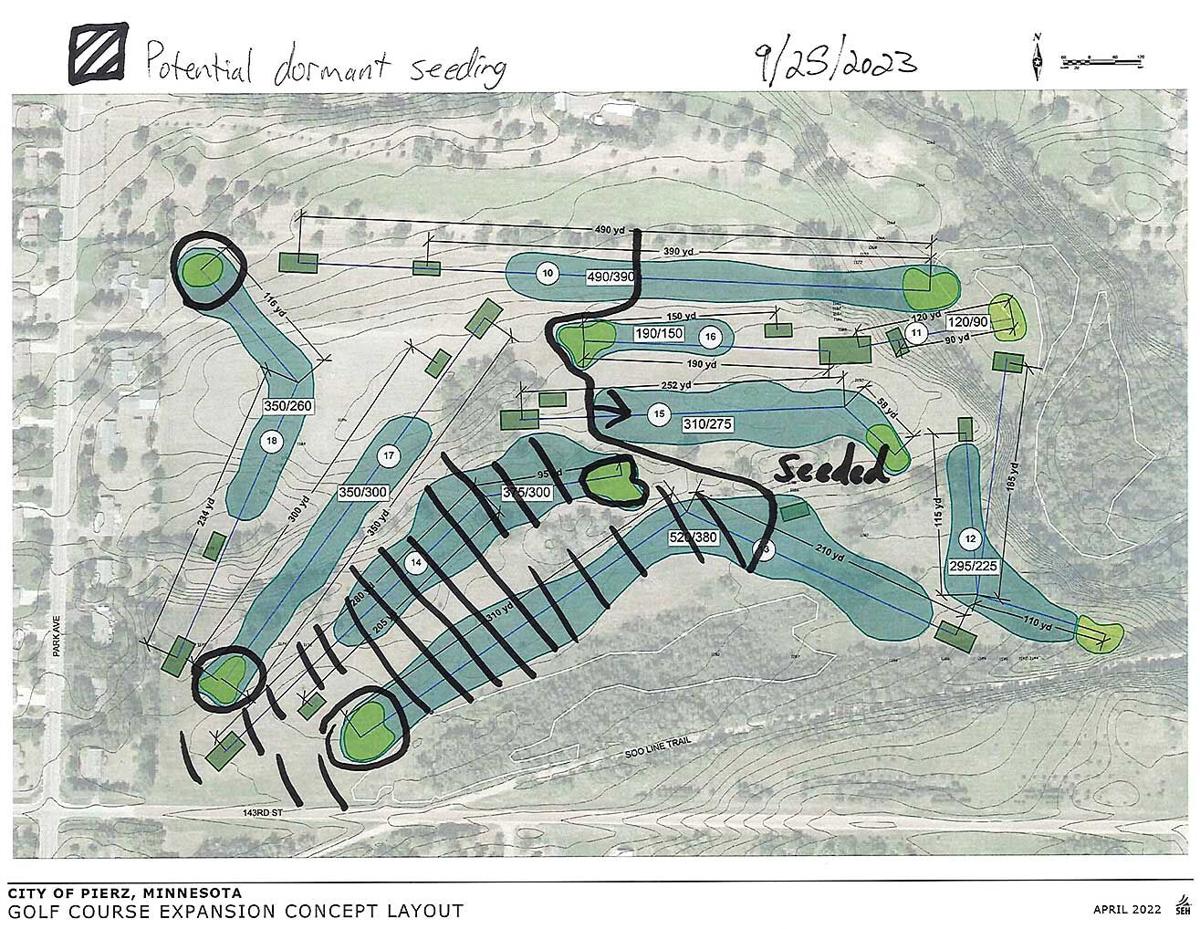 6 Oct 2023
News, Business, Economic Development, Community
The original plan for the new nine holes at the Pierz Golf Course was for an opening in mid-2024.
However, at its Sept. 11 workshop, the Pierz City Council heard from Mayor John Perleberg that the new nine wouldn't be open for play until 2025.
There was no explanation offered and no questions were asked when the mayor made the statement.
At the Council's Sept. 25 meeting, Pierz Golf Course Superintendent Zach Baert and Al Hoheisel gave an update on the progress at the new nine, which is only about half seeded.