'Best-kept secret' getting out: Rural MnCEP building futures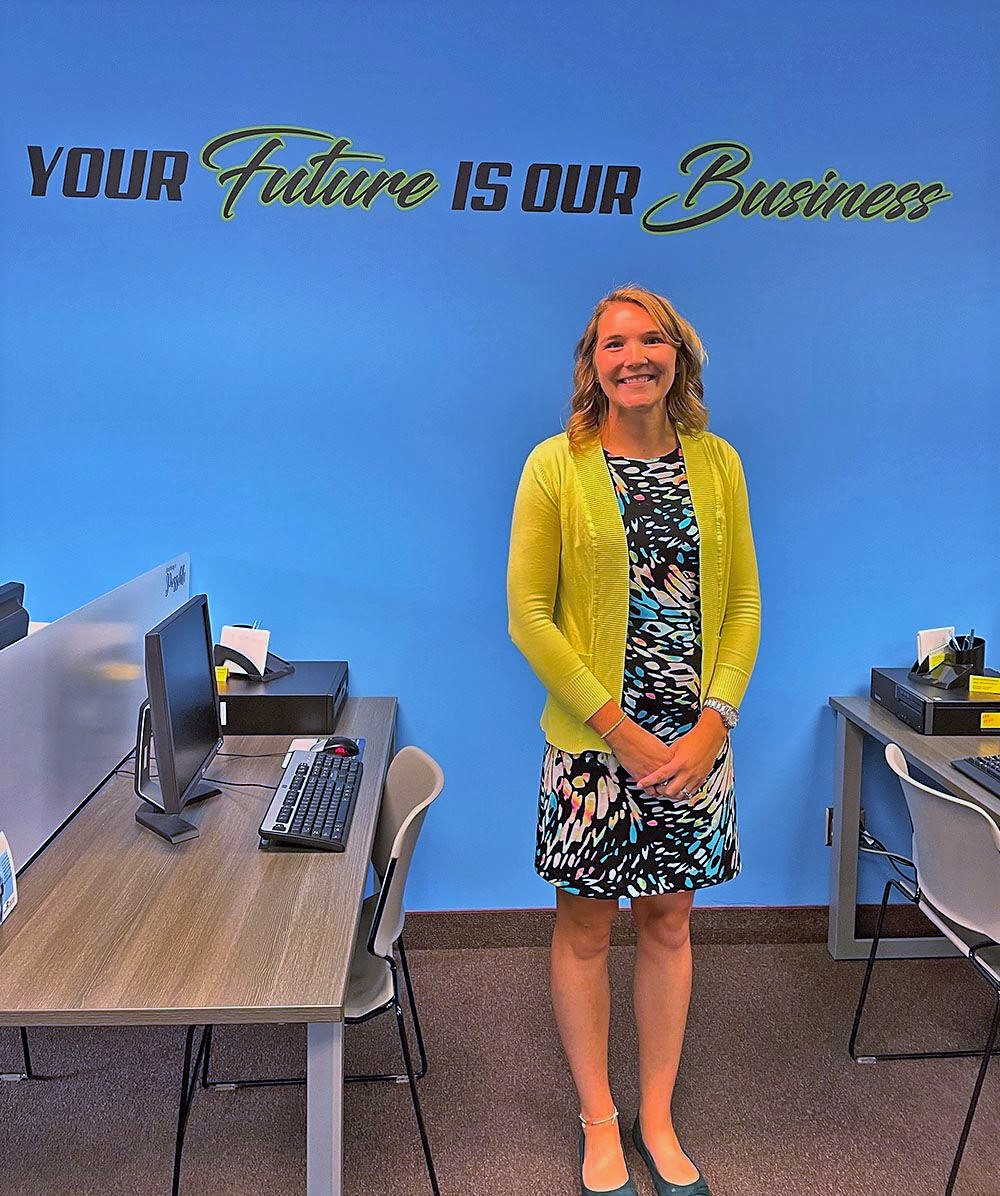 11 Aug 2023
Employment, News, Workforce
Inside the CareerForce building, a career lab is full of desks and computers, along with tons of templates for resumes, cover letters, job postings and more. A presenter can be heard speaking in another room to a class about budgeting and financial literacy. On one side of the room, a light blue wall with the words "Your future is our business" is painted.
Much like a library, people can come in during working hours to use the resources provided for free. Unlike a library, everyone here must be working to find work.
Established 55 years ago, Rural Minnesota Concentrated Employment Program (CEP) falls under the broader CareerForce umbrella, which also includes unemployment services, veterans service representatives, vocational rehab and services for the blind. However, since the pandemic began, all CareerForce employees, other than those who work for Rural Minnesota CEP, shifted to working remotely. Everyone who physically works in the CareerForce building works for Rural Minnesota CEP.
Rural Minnesota CEP serves 19 counties in total, many of which are served through the office in Little Falls.
Leading the team at Rural Minnesota CEP is Samantha Froelich, who said working there is "never the same day twice."
Froelich started working for the organization in 2015, as a job counselor for dislocated workers. She then worked for the youth coordinating program, then for the Diversionary Work Program (DWP) program, and finally as the team leader, her current position.
"CEP has been a best-kept secret, I feel like for a very long time," Froelich said. "People assume that, 'Oh, they just work with people with disabilities,' or 'They just work with low income individuals.' And that's not the case. We may have clients that fit into those categories, but we work with everybody."