North Freeze Dry gets approval to build new facility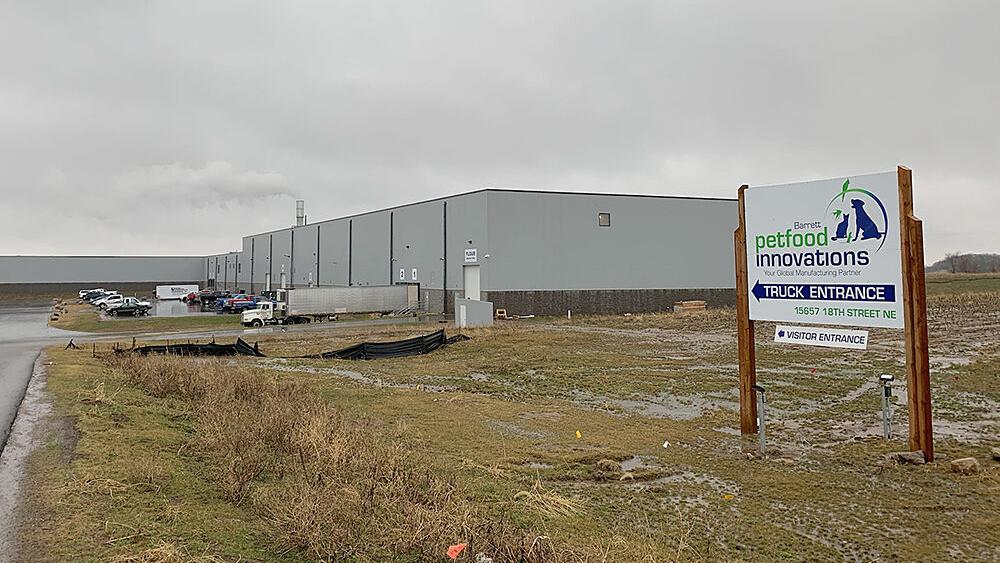 21 May 2021
New Business, Manufacturing, News, Economic Development, Workforce, Business Expansion
A project that will bring more than 50 new jobs to Little Falls is set to move forward.
The Little Falls City Council unanimously approved a resolution Monday, to create a tax increment financing (TIF) district for North Freeze Dry, LLC. The new company is a joint venture of Barrett Petfood Innovations and Anchor Ingredients and will include an 87,000-square-foot manufacturing facility in northeast Little Falls.
The plant will make shelf-stable, freeze-dried pet food, which will then be taken to Barrett's extrusion facility across the street to be mixed in with the kibble being manufactured there. It is an estimated $30 million project.
"We're excited about this," said Sarah Barrett, vice president of operations and quality at Barrett Petfood Innovations. "Right now we're having to bring in freeze-dried from Wisconsin, Oregon, and Nebraska. So, for us to be able to do that in-house will be exciting for us."
As part of the agreement for the TIF district, North Freeze Dry will purchase 24.8 acres of property — which is currently owned by the Little Falls Community School District — for $1. It will be required to complete construction by Dec. 31, 2022.