Barrett Petfood Innovations hopes to bring new freeze-dried plant to Little Falls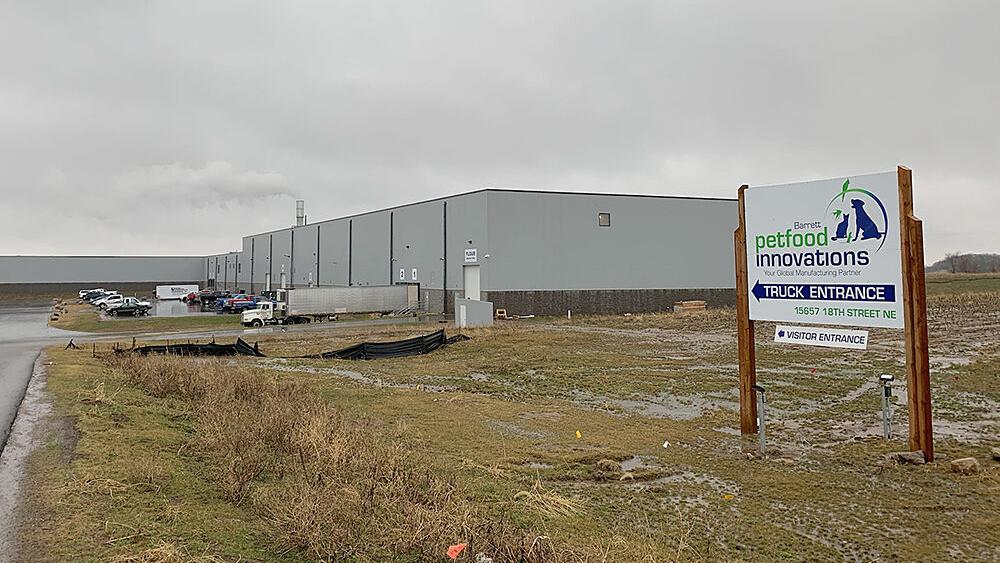 9 Apr 2021
Business, News, Manufacturing, Economic Development, Workforce
Barrett Petfood Innovations may soon be adding another new processing facility in Little Falls.
The company's first extrusion facility in Little Falls opened less than a year ago, in July 2020. It is already running at full capacity. Along with that, the company wants to open its first freeze-dried pet food facility across the street from its existing plant.
"We would like to — with the help of the city of Little Falls — we would like to build here because we feel like this is a great community," said Sarah Barrett, vice president of operations and quality for Barrett Petfood Innovations.
Though she said they are still working through the budget, the company is expecting the freeze-dried plant in Little Falls would be a $30 million project. It would be about 80,000 square feet and consist of five freeze dryers, with the capacity to add five more. It would process roughly 5 million pounds of meat per year.
Barrett estimated, conservatively, the plant would initially employ about 45 people, with two shifts of processing and three for monitoring the freeze dryers.
To put the plan in motion, the company is partnering with Anchor Ingredients of Fargo, North Dakota. Anchor currently supplies flour for Barrett Petfood Innovations, and Barrett said it has been a "great partnership."
The new partnership would be called North Freeze Dry.
"What we do with that freeze-dried is, we will take it over to our extrusion facility across the road and we blend it with our kibble, or we'll package it at the freeze-dried facility and sell it," Barrett said. "Either way it can be done."
She said the freeze-dried market in the United States is limited. That has forced the company to order its products from places such as Washington state, Oregon, and Wisconsin, with lead times as long as 16 weeks. Barrett said they currently have to order products months in advance and often deal with delays.
"With the support of Anchor, we're able to have our own facility where we can add those inclusions into our kibble," she said.
It is the next step in what has already been a success story between Little Falls and Barrett Petfood Innovations.
Community Development of Morrison County Executive Director Carol Anderson said when the Brainerd-based company started discussions about opening what would eventually be a 175,000-square-foot facility in Little Falls, it estimated it would employ about 35 people. Right now, it employs 100.
"They found that, because of COVID, the pet food industry is growing," Anderson said. "People are home more, they decided to get pets. Pets are family, so they want to feed them well. The facility is at capacity and they're even looking at adding another line."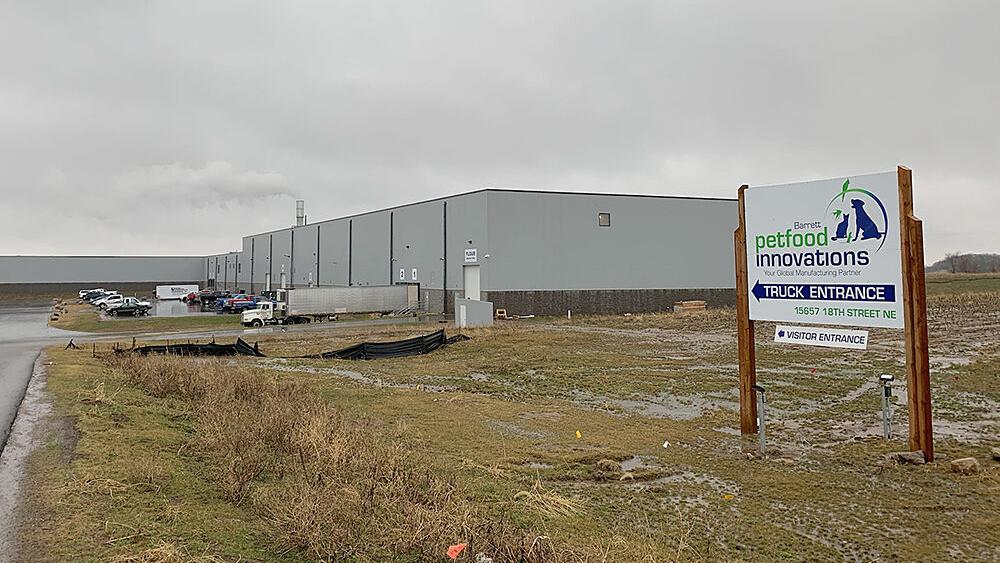 More Topics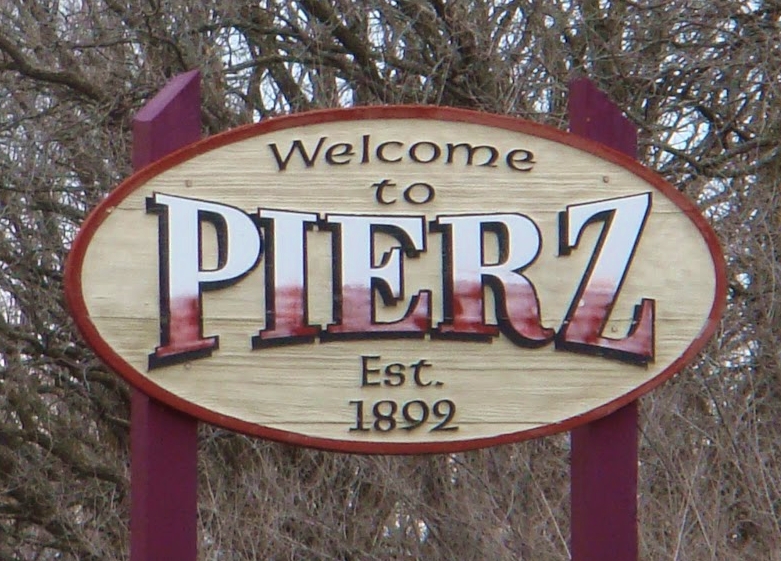 Upon a recommendation of the Economic Development Authority (EDA), the Pierz City Council approved a gap financing loan for Shawn and Ashley Janson, at its Monday meeting. The Jansons plan to purchase Hartmann's — a cornerstone business that's been in the community since 1895, as well as the attached...
Morrison County businesses impacted by the COVID-19 pandemic have a little relief headed their way. The Board of Commissioners approved on Tuesday the distribution of $644,850 in Morrison County Grant Relief Program funding. In December 2020, the state Legislature and Gov. Tim Walz approved a bill providing relief...
As the current playground at Upsala Elementary School, which is not handicapped accessible, has reached its life expectancy, the school is raising funds for a new inclusive playground so all students can play.