Hanneken Insurance
501 E Broadway • Little Falls , MN 56345
United States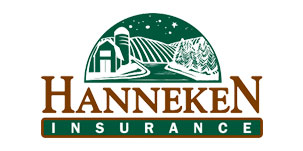 Hanneken Insurance Agency has been serving families and businesses in Central Minnesota for over 30 years. Over the course of our time in business, we have developed a core belief:
Our core belief is that if we focus on our client's needs first and foremost - our clients, the companies we represent, and our agency will benefit from the relationship. Over the years, we have developed the Hanneken Promise.
The Hanneken Promise is to find the right coverage at the right price for you. We are an independent insurance agency in Central Minnesota representing more than 60 insurance companies. Our teams in Brainerd, Pine River, Pierz and Little Falls can handle just about any type of insurance need, and we are capable of finding the best rates for you.
We are promise keepers at Hanneken Insurance. We promise to use our expertise and experience to find rates that package coverage and discounts in your favor, designed specifically for you.