Coborn's
1101 2nd Ave NE • Little Falls, MN 56345
US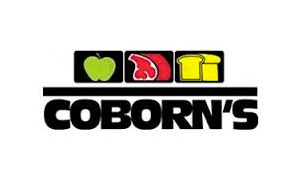 Determined, hard working, proud and visionary; those are the words that best characterize the owners and employees of Coborn's, Incorporated.
The legacy of Coborn's began in 1921 when Chester Coborn opened a single produce market on Broadway Avenue in Sauk Rapids, Minnesota. Eventually, Chester added dry goods and other merchandise as he tried to meet the needs of his customers. In 1936 the company took another big step when the store added a meat market.
As time passed, the store continued to evolve, adding shopping carts and checkout lanes in the 1940s. In 1952, the store adopted the "cash and carry" concept that is prevalent in today's marketplace. Today, Coborn's, Incorporated owns and operates 39 Coborn's and Cash Wise Foods grocery stores in the upper Midwest.
In 1970 Coborn's opened their first liquor store. A natural complement to the grocery stores, today there is a liquor store either within or located close to nearly all Coborn's and Cash Wise Foods locations.
A true pioneer in the grocery industry, Coborn's, Inc. was the first grocery retailer in the state of Minnesota to utilize scanning at its front-end checkouts, starting in 1972.
Recognizing the potential for what, at the time, was termed a warehouse or discount grocery store, Coborn's opened its first Cash Wise Foods store in Willmar, Minnesota in 1979. While the Cash Wise stores traditionally do not provide bagging services, they are priced well below conventional grocery stores, making them very attractive to a large number of consumers. Coborn's currently operates nine Cash Wise Foods stores throughout the upper Midwest.
Seeking to fill yet another niche, Coborn's opened its first convenience store in 1986. The Little Duke's Convenience Stores are named in honor of Duke Coborn, father and grandfather of the present owners. The stores, located in Minnesota, North Dakota and South Dakota, pride themselves on cleanliness, friendly service and competitive gas prices. 24 hour "pay at the pump" is now available at most locations.
With the recent introduction of the "Limited Assortment" store format (Save-A-Lot Foods), Coborn's, Inc. is poised to compete in today's ever-changing marketplace. Stores in Freeport, Illinois and Dubuque, Iowa continue to show positive trends, and the company remains bullish on future Save-A-Lot locations.
Coborn's, Inc. is recognized for its outstanding commitment to the communities it serves. The company annually donates more than $2 million and thousands of volunteer hours toward making a positive difference in our communities. Coborn's Golden Rule is "Treat all with dignity and respect." We make it our goal to "Be The Best" in every market we serve. This focus on customer service, freshness, value and community involvement is the cornerstone of Coborn's, Inc.'s success story!