Little Falls Chamber of Commerce
200 1st St NW • Little Falls, MN 56345
United States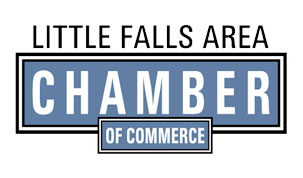 The Little Falls Area Chamber of Commerce, serving all of Morrison County, was formed in 1888. Our mission is to promote our members and the greater community through innovative partnerships and accountable leadership.
The membership of the Chamber includes people who live, work, or do business in the area. They represent people from every segment of the community. . . people who care about and who are willing to invest their money, time and effort to improve the business and civic well-being of Morrison County.
We invite you to join us and help shape the future of our community and region. When we grow - you grow! We also invite you to become involved, participate in events, and become a partner making it happen together. Take advantage of the Chamber and "get on board".