Central Lakes College
501 W College Dr • Brainerd, MN 56401
United States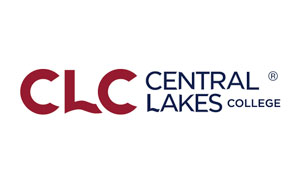 We are pleased that you have visited our website. We invite you to explore our college electronically or in-person. We are proud of our career and college transfer programs, our continuing and customized training offerings, and the broad array of student life activities that we provide including athletics, student organizations, music and theater. Our rapidly developing on-line programs allow you [larry] to accomplish your educational goals in the privacy of your own home or office. In addition, we have a number of cooperative agreements with regional universities that allow you to effortlessly transfer or even continue your degree right here at CLC.
To better serve our students, we are constantly striving to improve the facilities at our two main campuses. This year we will be adding a science lab to our Staples campus, expanding space for the music department at the Brainerd campus and adding shop space at the Staples West Campus for our Heavy Equipment Program. These capital improvements of over $5 million will greatly enhance student learning in these instructional areas. In addition, the college is continually upgrading the curriculum in existing programs and developing new programs that provide opportunities for students.
Central Lakes College provides a student-centered environment where you can learn, upgrade skills, meet new friends, expand your horizons and prepare to take your place in the global marketplace. We would welcome you as a student! The admissions counselors are ready to answer your questions and to assist you as you take this important step. Begin your future by contacting Central Lakes College today!